The increase in demand for pups throughout the country has resulted in the dog breeding industry is very popular and lucrative. With this, many are setting up shops in just about every state offering pups to families in need. One state where you are bound to find many breeders is Alaska. While it might seem ideal, having so many breeders comes with its challenges, one is settling for the best breeder.
Suppose you are in Alaska and happen to be searching for an adorable French bulldog to introduce to your family or home. In that case, you will find this post beneficial as it highlights a list of the best French bulldog breeders in Alaska.
Why is it essential to go with these breeders? Well, you are guaranteed Frenchies with a clean bill of health, Frenchies raised in a loving family or home hence they'll have good socialization skills, age-appropriate sale of Frenchies, Frenchies with up-to-date vaccinations and a return of Frenchie guarantee.
The best French bulldog breeders this post will highlight or focus on are:
North Star French Bulldogs

Far North Frenchies

Whoville French Bulldogs
---
1. North Star French Bulldogs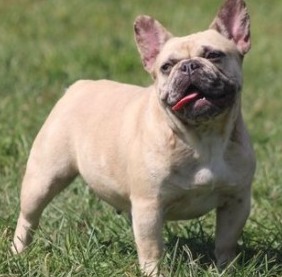 If you are after Frenchies that are going to excel in performance and conformation then North Star French bulldogs are the ideal breeder for you. Worth noting with this particular breeder is the fact they are a purebred AKC registered breeder. This basically means that you'll be taking home with you AKC registered Frenchies that boast excellent temperament. 
We love North Star French Bulldogs because all their Frenchies are AKC registered and health checked. Furthermore, every purchase of these cute adorable pups is accompanied by a 1-year health guarantee, AKC documentation, and a vet exam.  
North Star French Bulldogs Details
---
2. Far North Frenchies Alaska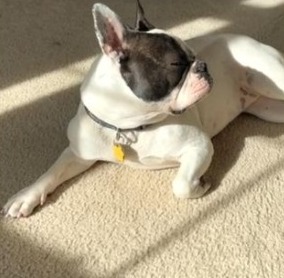 Frenchies at this family-owned breeder, the Far North Frenchies Alaska, undergo extensive health testing. This is done intentionally to ensure that the breeds of Frenchies they hand out to new owners are of excellent health.
The pup's temperament is also significant with this particular breeder. The goal is to raise Frenchies with a good character, and as such, they usually care for their Frenchies at home with lots of love and care. They also hone the pup's socialization skills from a very tender age, making it very easy for new owners to introduce them to their families.
It is always a plus to get a Frenchie from a breeder who gives a health guarantee, and this is precisely what Far North Frenchies Alaska offers. With them, you get a 1-year health guarantee. Furthermore, they provide much-needed help, especially during the first few weeks of you getting your Frenchie to make sure that the pup settles in nicely to its new home.
Far North Frenchies Alaska Details
---
3. Whoville French Bulldogs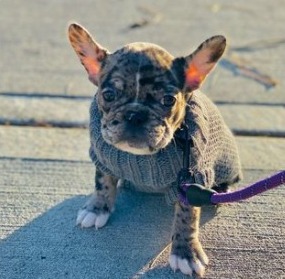 Another family-owned breeder featured in this post, Whoville French Bulldogs, specializes in showing and breeding French bulldogs. There are many positives with this particular dog breeder. They offer a 1-year health guarantee for every Frenchie they let go, which includes or covers genetic health. Furthermore, the pups are vet-checked and dewormed.  
We personally love the various pickup options Whoville French Bulldogs offers. If you settle with them as your breeder, you have the option of picking up your pup in person at the local airport, have your dog flown together with a nanny to a destination of your choice, and have it transported to you. They also offer gifts like toys with their littermates' scent and a bag for keeping dog food when you get a Frenchie from them.   
Whoville French Bulldogs Details
---
For more guides related to this list of French Bulldog breeders in Alaska, check out: