If you are thinking of introducing a French Bulldog to your home, you must find or deal with the right breeder in your area or neighborhood. You want to make sure that the new bundle of joy you just got is of good health and, most importantly, has a fantastic temperament, and these are things you can only get when dealing with a reputable breeder.
Finding that reputable or ideal breeder especially given the number of French Bulldog breeders coming up countrywide is not easy. To help you on this, we've put together in this post a list of top breeders.
In particular, the best French Bulldog breeders in Washington. So if you are in the country's capital and happen to be looking for a Frenchie(s), here are the breeders you should be looking at:
Northwest Frenchies
Luxurious French Bulldogs
Skymeadow Farm
English Bulldog Puppies
---
1. Northwest Frenchies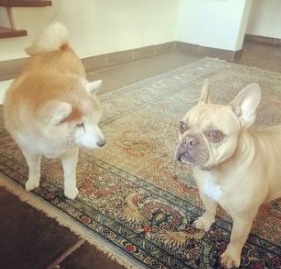 Northwest Frenchies is a family-owned and managed French Bulldog breeder. It's under the watchful eye of Tanya who, together with her mom, works tirelessly to make sure that they raise not only French pups that are beautiful but also French puppies that are friendly and, most importantly healthy. This they've managed to achieve by making sure that all the pups are raised by love and given much-needed attention from the moment that they are born. The constant human interaction they receive as they grow makes them very sociable. At the same time, the affection and attention they receive harness their loving nature from a tender age.
With Northwest Frenchies, you are guaranteed healthy Frenchies, but if you need more assurance, they offer a one-year health guarantee for every pup that leaves their home. While on matters of health, the pups at Northwest Frenchies are up to date with vaccination and deworming.
Worth pointing out as well is that they do offer valuable information on how to care for your French Bulldog immediately you get one from them, it's highly recommended that you check them out especially if it's your first time owning a French Bulldog.
Northwest Frenchies Details
Name: Northwest Frenchies
Location: Ridgefield, Washington
Website: Northwest Frenchies
Phone Number: (503) 349-3944
---
2. Luxurious French Bulldogs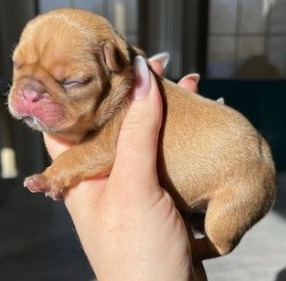 This particular Washington French Bulldog breeder prides itself in two things, professionalism and excellence. With policies tailored to suit both their French Bulldogs and their customers, you can count on them to not only deliver on their Frenchies but also offer you great service.
There are several reasons why you should look into getting a Frenchie(s) from Luxurious French Bulldogs. For instance, Luxurious French Bulldogs guarantee perfectly trained French pups. Why is this important you may ask, well a trained pup can easily adapt to new surroundings or a new home? Even better, they can easily tell the difference between kids and adults. Professionalism is another reason why you should look into Luxurious French Bulldogs as your breeder of choice in Washington. They do abide by the state's law on dog breeding and training.
The French Bulldogs at Luxurious French Bulldogs are treated with care and love from the minute they come into this world. This helps in boosting their socialization skills and most importantly gives them amazing temperament.
Get to learn more about Luxurious French Bulldogs and their Frenchies by visiting their website link shared below.
Luxurious French Bulldogs Details
---
3. Skymeadow Farm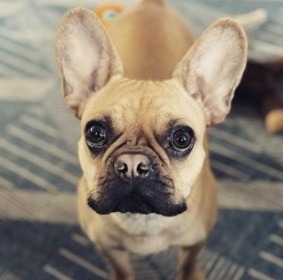 Known to have won a couple of awards for the work they do include the 2016 Pawedin best French Bulldog breeder, Skymeadow Farm is an ideal breeder to settle with if you are looking for a French Bulldog in Washington. One of the many notables about this breeder is that their bloodlines are derived from tur AKC champions. In addition, they do raise their French Bulldogs in a well-spaced environment thus giving them room to play and exercise. This together with the care and love they receive guarantees amazing temperament as they age.
They do pride themselves in breeding quality pups that are happy, well-rounded, and most importantly healthy. Health-wise, all the Frenchies at Skymeadow Farm are up to date on vaccination and deworming.
What we personally love about this breeder is the variety of Frenchies you can choose from. They do have French dams and French sirens on offer as well.
Skymeadow Farm Details
---
4. Royal English & French Bulldog Puppies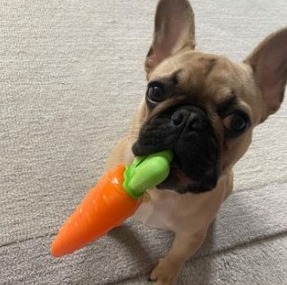 A wonderful, friendly and extremely attentive team of staff is what you get if you settle on Royal English & French Bulldog Puppies as your breeder of choice in Washington. Yes, they don't just focus on the pups they offer but also on the people taking home the Frenchies. With regards to French Bulldogs, they do offer adorable pups that are healthy and of good temperament. Their Frenchies are also high quality and most importantly have good health. They are regularly tested to make sure that they are free of any health conditions. They are also up to date on vaccination and deworming.
Notables about this particular breeder include the fact that their pups are all home raised using planned breeding that is well thought out in advance. They also never kennel any of the pups that they breed. Royal English & French Bulldog Puppies is one of those Washington breeders that are available 24 hours so do feel free to interact with them when in need.
Royal English & French Bulldog Puppies Details
Name: Royal English & French Bulldog Puppies
Address: 3216 Porter St, Enumclaw, WA 98022, United States
Phone Number: (678) 667-1245
Email:

[email protected]
---
Conclusion For The "Best French Bulldog Breeders in Washington"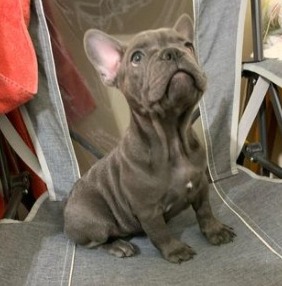 While there are several French Bulldog breeders in Washington, these four do stand out as the best. Worth noting is that many of these breeders are open 24 hours so do feel free to reach out to them either via the phone number shared or email if applicable and they'll get back to you in no time with an answer or solution to your query or question.
N/B: Despite recommending these breeders, we do urge that you do your due diligence when dealing with the French Bulldog breeders featured in this post. Do your research and find out more about these breeders. If you are not comfortable or something doesn't feel right we suggest trying a different breeder as this might do the trick.
For other states related to this list of French Bulldog Breeders in Washington, check out: