If you're searching for the best French Bulldog breeders in Pennsylvania, then you've come to the right place. One way of knowing whether you are dealing with an ideal breeder in your neighborhood or not is by engaging or asking them lots of questions regarding their breeding process and French bulldogs in general.
The questions you should ask your soon-to-be breeder include; are their pups AKC papered, is it possible to see the parents, are the parents' health tested, among other things. Depending on how responsive they are to your questions and how they answer them, you should be able to tell whether they are an ideal breeder or not. If you don't want to go through all this hustle, you will love this post, especially so if you are living in Pennsylvania.
Below you'll find details on the best French bulldog breeders in Pennsylvania. To be exact, this post will share details of the following French bulldog breeders in Pennsylvania:
Joyful Noise French Bulldogs
Dayspring French Bulldogs
east coast French Bulldogs
Speedwell Forge French Bulldogs, LLC.
---
1. Joyful Noise French Bulldogs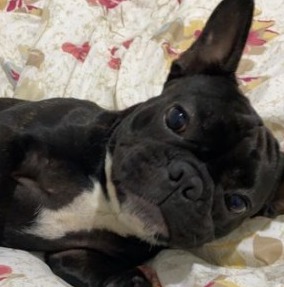 First on the list of French Bulldog breeders in Pennsylvania is Joyful Noise French Bulldogs. Very responsive, highly accommodating, and honest are just some of the reasons you should get your Fleur(s) from Joyful Noise French Bulldogs if you live in Pennsylvania and search for a Frenchie(s) to add to your family. This French bulldog breeder prides itself in breeding adorable, high-quality Frenchies with good health and fantastic temperament. Even better is the fact that they do specialize in raising high-quality, rare-colored French bulldogs. So if you are looking for something special with regards to the color they are the perfect breeder. Some of the colors they have are blue, blue sable, chocolate fawn, chocolate and tan, lilac fawn, and lilac sable.
Worth pointing out is that they do raise their Frenchies the right way on an expansive 166-acre mountain property that allows the Frenchies to move around and play at will. Furthermore, the pups this breeder offers are raised with their family, shown great love and attention, which resulted in them being well socialized as they age.
Health and temperament are also key with Joyful Noise French Bulldogs. They've taken several health procedures to make sure that their French bulldogs are all in good health and free of any health conditions or disorders.
Joyful Noise French Bulldogs Details
---
2. Dayspring French Bulldogs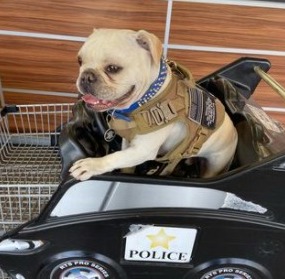 If you are after an AKC puppy protection package when getting your new Frenchie(s), then Dayspring French Bulldogs is the breeder for you. All the French pups they have on offer do come with an AKC protection package. You can as well count on Dayspring French Bulldogs for Frenchies with a fantastic temperament and good health. Even better, they do have an expansive yard where the pups are free to move around and play as they please something that has resulted in them being very sociable. In addition, the members of the family all care for the pups and play with them from time to time.
Being part of health, Dayspring French Bulldogs pays high attention to their pups' nutrition. That said they only feed their Frenchies top quality food made by Kinetic. This food they highly recommend given that it is high in high protein despite being dry dog food. The energy density and protein-to-fat content in their nutrition are perfect for French bulldog puppies.
Get to learn more about Dayspring French Bulldogs' amazing Frenchies by visiting their family at their yard/farm. They would love to show you around and their adorable pups. You can get in touch with them by dialing the number shared below.
Dayspring French Bulldogs Details
---
3. East Coast French Bulldogs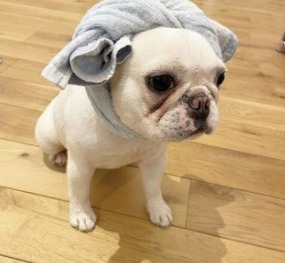 With years of experience when it comes to breeding French bulldogs and a goal of exceeding the breeding standards for things like health, bone structure, appearance, and temperament, you are guaranteed only the best when you settle on East Coast French Bulldogs as your breeder of choice in Pennsylvania. Even better, all their pups are registered with the AKC (American Kennel Club).
Like the other breeders' featured in this post already, East Coast French Bulldogs boasts Frenchies that have a great temperament and are well-socialized thanks to the love they receive as well as the freedom they have when it comes to playing and moving around. In addition, all their pups are in good health and are up to date with vaccination and deworming. They are also microchipped and come with a puppy protection package by AKC.
East Coast French Bulldogs is one of the few breeders throughout the country to offer financing for anyone looking at purchasing their pups. Simply visit their official web page and click on the Financing option.
East Coast French Bulldogs Details
---
4. Speedwell Forge French Bulldogs, LLC.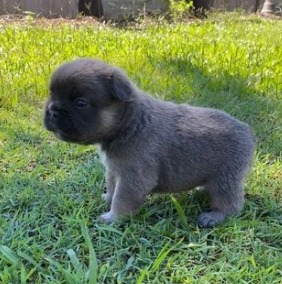 Last on the list of French Bulldog breeders in Pennsylvania is Speedwell Forge French Bulldogs, LLC. As a breeder, Speedwell Forge French Bulldogs, LLC. Understand what customers really want when they are looking to add a French bulldog to their family or home. This is evident by simply looking at the Frenchies they have on offer for those living in Pennsylvania, as well as their pricing. Worth noting with this particular breeder is that they do hand select their female Frenchies from a network of other high-quality breeders throughout the country. This is something that's allowed them to raise pups that are free of any health conditions or disorders.
Other positives associated with getting a Frenchie from this breeder include having the option of choosing from a wide range of Frenchies. Equally important is when you get a French bulldog pup from Speedwell Forge French Bulldogs, LLC. You'll be given a one-year health guarantee.
We encourage you to visit their official website or give them a call using the phone number shared below to find out the French bulldogs they currently have.
Speedwell Forge French Bulldogs, LLC. Details
Name: Speedwell Forge French Bulldogs, LLC.
Address: 432 W Brubaker Valley Rd, Lititz, PA 17543, United States
Email:

[email protected]
---
Conclusion For The "Best French Bulldog Breeders in Pennsylvania"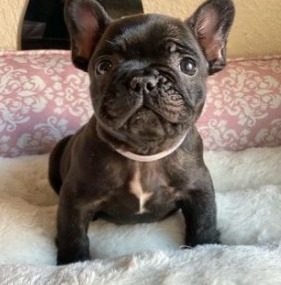 There are lots of French bulldog breeders in Pennsylvania. This however doesn't mean that you can get your French bulldog from just about any one of them. If you are keen on getting an adorable, high-quality Frenchie(s) with a fantastic temperament, then we highly suggest that you give one of these Pennsylvania breeders a try. Even better, you are guaranteed Frenchies that have good health with no medical condition.
N/B: Despite recommending these breeders, we do urge that you do your due diligence when dealing with the French bulldog breeders featured in this post. Do your research and find out more about these breeders. If you are not comfortable or something doesn't feel right we suggest trying a different breeder as this might just do the trick.
For other states similar to this list of French Bulldog breeders in Pennsylvania, check out: