Wild Blue French Bulldogs is based in the Dallas/Fort Worth area of Texas. They are a small home-based breeder but still offer French Bulldogs in various colors including merle, pied, blue, and blue fawn. Their Frenchie's are AKC registered and purebred.
Their cute little French Bulldogs are raised underfoot and are made aware of all the household activities that take place at home. Hence, it's safe to say that the Bulldogs that you buy from them will be well behaved. They don't use kennels and consider French Bulldogs as a part of their family.
Hence, they sleep alongside the family members on their beds and sit on the couch and live a spoiled pet life. They get ample playtime and hence are spoiled rotten. However, one thing that they take care of is their potty training. They make sure that they don't relieve themselves inside and hence take them out every time they show signs.
However, they have only limited litters every year and hence they take a pre-birth booking with some small deposits. Every detail about the litters that they are available on their site and about the upcoming litters to they publish on their site or social media handles.
They have all types of Frenchies such as Blue-eyed, Brown-eyed, and Black-eyed French Bulldogs. Wild Blue French Bulldogs may be small in size but the quality that they provide is unmatched.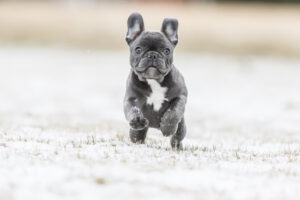 They operate from a small house and hence all their French Bulldogs are raised in home. The Bulldogs are aware of the day to day activities and are already adept in how to adjust in homes. They feed them with the best dog food, provide beds, and blankets, and whatnot.
Hence, their Frenchie's are spoiled but are well-behaved and trained enough to adjust with the family. They keep calling vets at regular intervals to make sure their Frenchie's are always at premium health conditions. Also, they provide only the female French Bulldogs and call them their girls. Not just they call them their girls but also raise them like ones. Their prices are a little higher than the rest but gives you a complete guarantee about their basic training, temperament, and health status.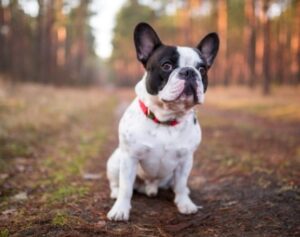 French Bulldogs are anyway expensive and maintaining them can be even expensive, if they are not healthy you will have to shed out big bucks. Hence to make sure that the French Bulldog that you have bought is in good health and can adjust in the family, you can look at Wild Blue French Bulldogs. Not many provide the French Bulldogs with a homely environment but Wild Blue French Bulldogs do.
Hence, this way they have not just helped the French Bulldogs but also the customers who seek them. The only problem though is that their Frenchies don't consider themselves dogs because so much attention and love are being imparted on them.
Wild Blue French Bulldogs Details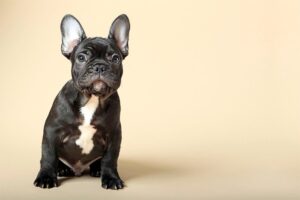 They are highly active on social media and hence a prompt reply can be expected. Also, they share each and every piece of information regarding the puppies that they have and also about their upcoming litters as well.
All you need to do is follow them on social media or their website and you will have an idea of how they operate and the Frenchies that are available with them. As mentioned earlier the prices are a little high compared to other breeders but the quality that you will find at Wild Blue French Bulldogs is unmatched.
Other reviews similar to Wild Blue French Bulldogs