Red Rock French Bulldogs is an organization based in Las Vegas, Nevada. They are an ethical breeder of exquisite Bulldogs. They believe that French Bulldogs can be the best pets on the planet if the pups are reared and raised properly. The organization promises to offer pups that are healthy, groomed, and trained.
They fell in love with French Bulldogs almost 10 years ago and have been dedicated to raising pups, unlike any other organization. They take special take of the different traits and characteristics of males and females before breeding them.
The organization does not treat the process like a business. They feel about their French Bulldogs as members of an ever-growing family. Therefore, they take special care of every puppy as well as the mother right after a new litter is born. Premium food and medical attention are provided to all the Bulldogs in the organization.
If you want to bring home a beautiful and adorable French Bulldog pup, Red Rock French Bulldogs is the perfect organization to adopt from. They have Bulldogs with different coat colors and each puppy has a unique temperament. You can talk to the members of the team before adopting a puppy to understand which one will be the best companion for you.
The organization has a beautiful picture gallery of all the Bulldogs available for adoption. You can check out the pictures in the photo gallery as well as read information about every pup. They ship their puppies to different parts of the world safely.
A chat option is also available on the website where you can ask questions and receive instant replies. The team at Red Rock French Bulldog believes the French Bulldogs are worth cherishing and loving and they want all their customers to feel the same.
---
How Red Rock French Bulldogs Operate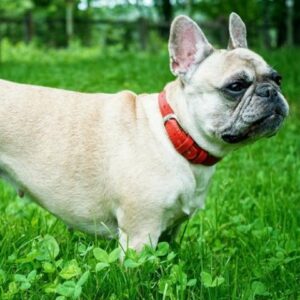 They select the best males and females available in their organization and start the breeding process. Health check-ups are done on both the parents to determine how healthy the litter will be.
At Red Rock French Bulldogs, they never compromise on the health of the puppies in order to produce a new litter with attractive coat colors. Every puppy is healthy and has a sweet and playful temperament. They also feed their babies high-grade food. After a litter is born, a vet is contacted and essential health check-ups are done on every puppy. The team also provides some basic training to all the pups at their organization.
Red rock French Bulldogs also provide sire and dam services. You can check out the dogs available for sire services on their website. You will also be able to go through all the necessary information required to decide whether or not you want your female Bulldog to breed with the sire.
The organization ships motile sperm from the sire to a different part of the country. They also have beautiful dam Bulldogs that produce cute puppies. The sires and dams are perfectly healthy and have joyful temperaments. They are best if you want to breed your Bulldog. For more information about their services contact Red Rock French Bulldogs.
---
Red Rock French Bulldogs Details
You can employ different methods to contact the team at Red Rock French Bulldogs. They will be more than happy to clear all your doubts about their French Bulldog Puppies
     

Official website: Red Rock French Bulldogs
      Email address: N/A
      Phone number: (702) 954-2066
      Address: Las Vegas, NV 89109
They are open on weekdays, from Monday to Friday between 7 am to 8 pm. On Saturdays, you can find them between 8 am and 10 pm on Sundays between 8 am and 8 pm.
Find out more French Bulldog-related content, you might like: