If you are thinking of adding a fur baby to your lovely home anytime soon you must get one from the best French Bulldog breeders in Hawaii. While it might sound simple, finding a top breeder in any given area can sometimes prove challenging especially so when going for a particular breed. Many simply don't know what qualities a top breeder has and as a result fail to identify top breeders in their area.
To assist those struggling to find an ideal breeder in particular in Hawaii, this post is going to highlight the best or go-to French bulldog breeders in Hawaii. We hope that upon reading this post you'll be able to pick that ideal Frenchie for your home.
This post will focus on the following best French bulldog breeders in Hawaii:
Jollybold French Bulldog Hawaii

Wiggle Butz

Precision French Bulldogs Hawaii

NS Bullies
---
1. Jollybold French Bulldog Hawaii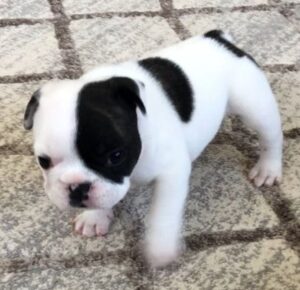 If you are after or looking for a French bulldog that is accustomed to love and socialization from a very early age then you should definitely be looking at getting one from Jollybold French bulldog Hawaii. This particular breeder prides itself on dealing with only Frenchies.
Given their experience when it comes to all things breeding Frenchies, love for all things French bulldogs, and the fact that they put in lots of work to ensure all pups are not just taken care of but are also healthy, you are bound to find an ideal Frenchie that'll perfectly blend in into your home.
Jollybold French Bulldog Hawaii Details
---
2. Wiggle Butz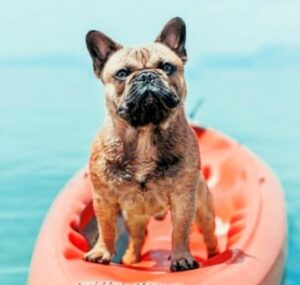 If you after Frenchies that'll make fabulous companions and create lots of entertainment thanks to their funny attention-stealing personality once you bring them home then Wiggle Butz is an ideal breeder for you in Hawaii. With Wiggle Butz you are guaranteed pups with great socialization skills.
Furthermore, their Frenchies are extremely healthy. In fact, every pup released by Wiggle Butz is accompanied by a one-year health guarantee and a written purchase agreement.
Worth noting with Wiggle Butz is the process of getting a Frenchie or Frenchies. They've made it so-so simple, just checkout or visit the official Wiggle Butz Oh Baby Nursery page to see what they currently have available.  
Wiggle Butz Details
---
3. Precision French Bulldogs Hawaii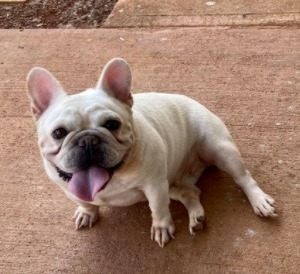 If you are after-show quality AKC French bulldogs in Hawaii then Precision French Bulldogs Hawaii is definitely the place for you. This particular Frenchie breeder in Hawaii prides itself in the high quality of Frenchies it breeds. In fact, all of their Frenchies are not only in good health but are also very well-groomed. Combined this with the fact that they are taught socialization from a very young age and you have yourself a pup that's sure to bring you joy and happiness.  
French Bulldog Breeders In Hawaii Details
---
4. NS Bullies Bulldog Breeders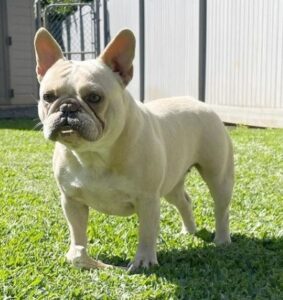 Worth noting with NS Bullies Bulldog Breeders Hawaii right from the get-go is that they specialize exclusively on purebred AKC French dogs. Furthermore, they are the place or breeder to visit for anyone looking at getting a Frenchie that spots a rare or exotic color.
What we personally love about NS Bullies Bulldog Breeders Hawaii is the fact that they raise every pup in their family home. This helps in building the Frenchies' socialization from a very-very young age. Even better, it helps in providing positive personality and temperament development.
NS Bullies Bulldog Details
---
For other locations similar to these best French Bulldog breeders in Hawaii, check out: