You can't look away from the fact that French Bulldogs make a great companion for many people. They're cute, loving, and will always be by your side.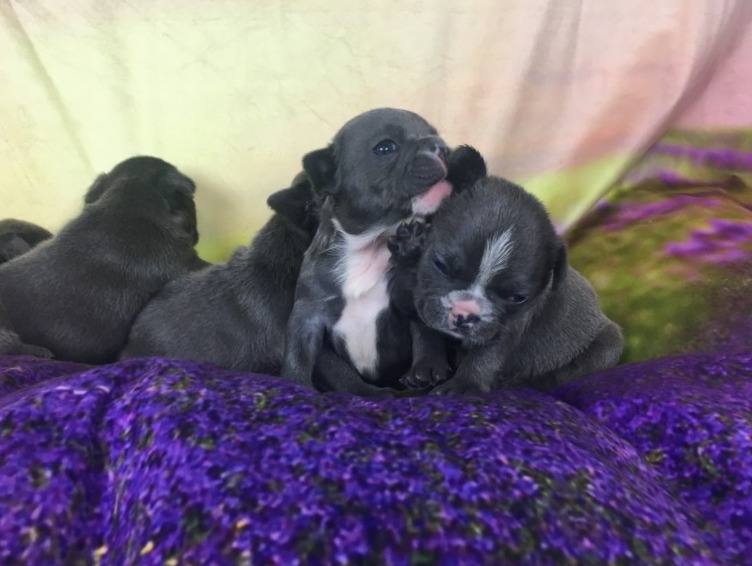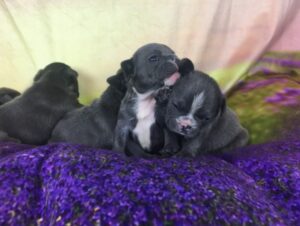 Cherry Valley Blue Frenchies
If you're in search of French Bulldog breeders in Southern California, then Cherry Valley Blue Frenchies is one of our recommendations. Cherry Valley Blue Frenchies provide standard and rare colored French Bulldogs. If you're ever planning to find a French Bulldog here, then you will likely meet Melissa.
Melissa loves animals. She currently has 15+ years of dog breeding experience as well as raising an English Mastiffs and a French Bulldog. On the Cherry Valley Blue Frenchies' website, Melissa expressed her love for the French Bulldog breed. Not only does she find the French Bulldog fascinating but specifically, the blue colored ones. Her Frenchie, Phoebe sleeps with her in bed.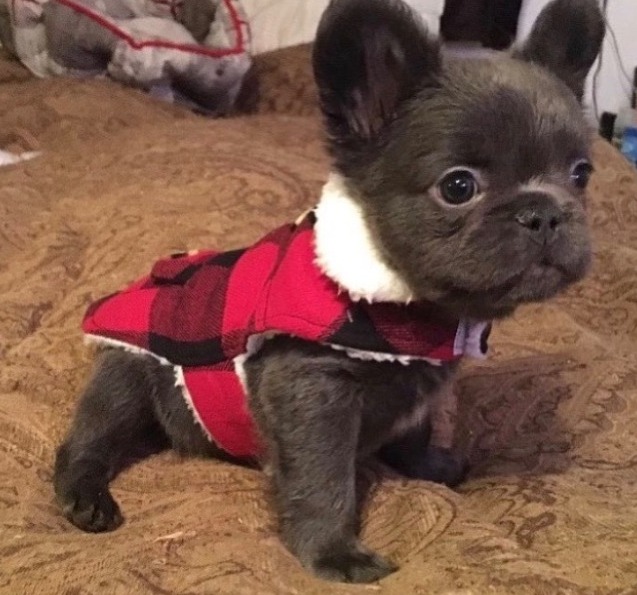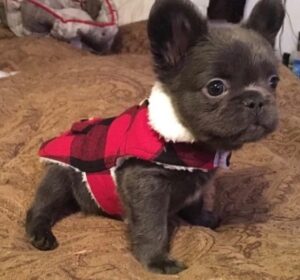 If you're looking for a blue French Bulldog, then Melissa is your go-to breeder. All of the blue French Bulldog raised are raised inside of her home and they're flooded with love and care. Melissa also mentioned that her bulldogs love to socialize, so when owners take them home – expect them to quickly become comfortable.
If you go on Melissa's website, you'll find available puppies, testimonials, past puppies, photo albums, and other useful information to help you connect with her.
If you happen to be living in the area, you can get your potential French Bulldog delivered. If you're nowhere near, you can get your bulldog puppy shipped, which can cost anywhere between $450 to $600.
By getting a French Bulldog puppy from Melissa, you can expect:
Puppy veterinarian check

Appropriate vaccine for its age

Dewormed

Microchipped

1-year health guarantee

Litter box trained

A puppy package

(We're not quite sure what this is but hey – it could be a well-worth surprise!)
You can contact Melissa by:
---
Cherry Valley Blue Frenchies Review
Let's go over the testimonials and see what people are saying.


Testimonial #1 – Kenny Summers
Melissa is a client of Kenny Summers, who is a veterinarian at Banning Veterinary Hospital. She's been a client there for half a decade. According to Kenny Summers, Melissa takes great care of her dogs providing them with a protected and stable environment. When an animal gets sick, Kenny mentioned that Melissa will seek care for the betterment of their health.


Testimonial #2 – Carrie B.
According to Carrie B., she and her husband discovered Melissa through another website. They've been in search of a French Bulldog for months prior to that. The couple instantly trusted Melissa to link them with the perfect Frenchie upon contacting each other. When visiting her home, they notice that Melissa has a tremendous love for her dogs.


Testimonial #3 – Tracy Cadwallader
Tracy Cadwallader and her husband were able to find the perfect French Bulldog for their son. Thanks to the help of Melissa, the family was able to find a French Bulldog that fit all of their needs. They contacted her through email and it eventually led to them bringing home a new member of the family.
---
Blue French Bulldogs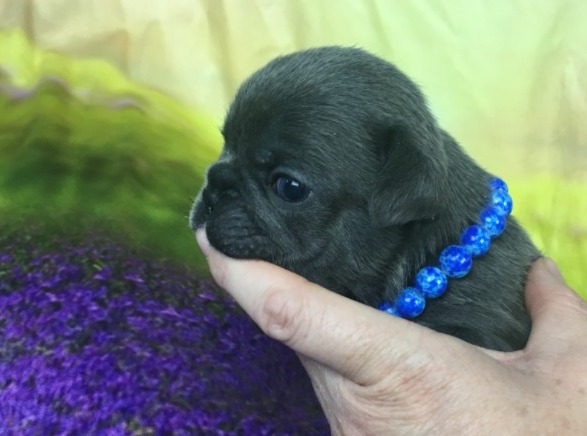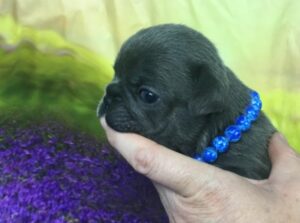 When it comes to the Blue French Bulldog, they're quite interesting and unique. The color of this bulldog is bluish-gray. If you didn't know, their colors are actually solid but it's hard to see due to the white patches on their belly and chest.
---
From Smiling Bulldogs,
If you're in search of Blue French Bulldogs, contacting Melissa will be one of your best choices. By any chance you're not interested in French Bulldogs, you can check out the other types of bulldogs that might interest you.
For other French Bulldog breeders in Southern California, this guide might help you: