One of the bulldog types that's loved by many, Frenchies is without a doubt the one of the most likable. If you're in search of French Bulldog breeders in Oregon, it can be quite difficult to search through a number of good breeders.
Fortunately for you, we have compiled a list of the top five breeders in Oregon. Use this list and tell us your experience with these great French Bulldog breeders!
1. Umpqua Valley Kennels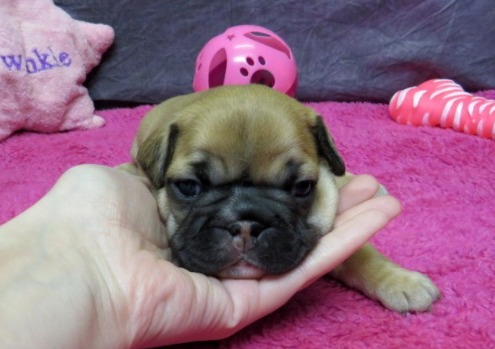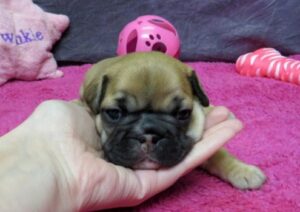 The breeders of French Bulldogs from Umpqua Valley Kennels are the couple Victor and Mary Kasser provides healthy and playful pups that you could immediately take a peek through their catalog of videos of them with their puppies and a 24/7 live puppy cam on their website. 
Their service is very accessible for they welcome visitors 7 days a week from 10 am to 3 pm, you may set your appointment by calling in from 9 am to 9 pm (Pacific Coast Time). Having that wide time for availability made it easier for us to drop by and pick which French Bulldog would be a lovely addition to our family.
Umpqua Valley Kennels Details
---
2. Holistic Frenchies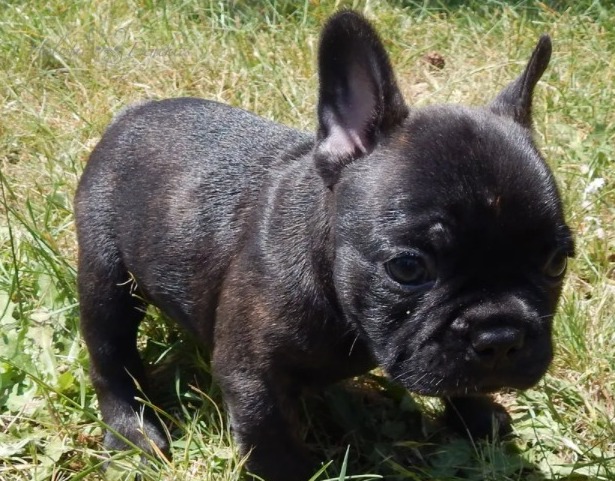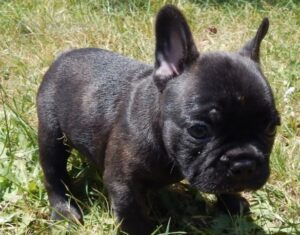 If you're near Marcola or Eugene, Oregon, Holistic Frenchies might just be for you. With an updating waitlist, you are guaranteed to have one of their cute Frenchies in no time, their accommodating service and well-raised puppies left multiple customers satisfied by leaving a 5/5 rating on their Facebook Page.
I think you're wondering why? It's because they guarantee free delivery or pick-up, and if you're abroad they'd even send someone through the plane to bring the puppy themselves, and their puppies are 1-year guaranteed free from any hereditary defects, AKC 30-Day pet insurance, free initial vet appointments and potty trained as soon as the Frenchie can learn.
Not only that their service is great and their dogs are of great quality but they have a dedicated Instagram page and Youtube channel (@holisticfrenchies) as well for their growing family of puppies that could be part of your family eventually.
Holistic Frenchies Details
---
3. Hillside Frenchies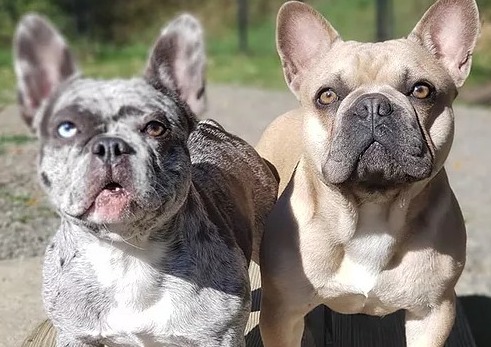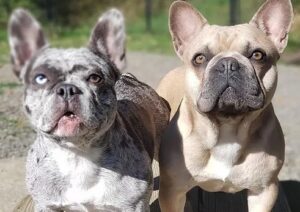 Having Lea from Hillside Frenchies to assist me in picking which dog is suited for me based on what I've asked of her was such a delight and such an easy procedure, for she really knows the personality of each of her Frenchies. She just not only loves her dog but she knows how to raise them well and she told me about the routine, time, and training she provides to her dogs as a breeder, it's obvious to see that she really loves what she's doing and very passionate about raising her little Frenchies in the best way possible.
If you're from south Oregon as well, I'd recommend you to drop by and see for yourself how well behaved and playful her dogs and puppies are. 
Hillside Frenchies Details
---
4. Northwest Frenchies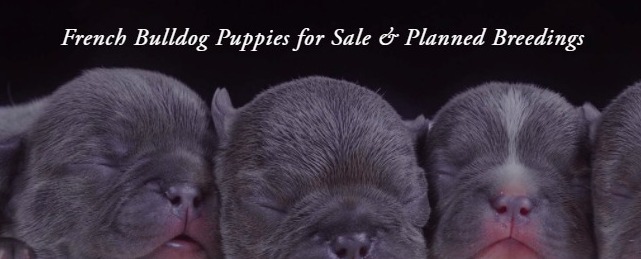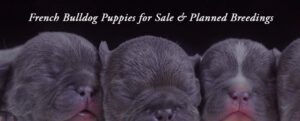 From the Northwest of Oregon, Portland. Northwest Frenchies is the place to go for French Bulldog breeding especially if you're looking for bulls that have very rare coat colors and pure pedigree by stepping up a notch through rigorous genetic testing and selective breeding that they are capable of making sure of the quality of a French Bulldog's offspring.
The quality of the breed is not only the good thing that they could boast about but also the response of their customers was overwhelmingly positive, seeing how well pleased the customers and their dogs are with their new owners just warms my heart and makes me wanna have another French Bulldog.
Northwest Frenchies Details
---
5. Black Oak French Bulldogs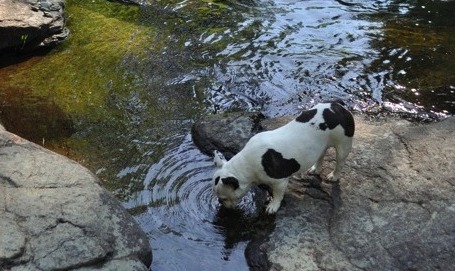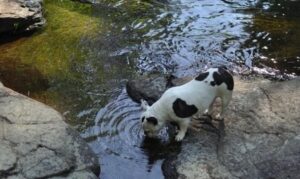 Black Oak French Bulldogs is a breath of fresh air from the usual breeders from Oregon for they allow their French Bulldogs to run around the forest around their place whatever season it may be. They are guaranteed healthy, despite them being free to roam around their vicinity for they are well raised and every Frenchies that they own comes with a Customer Pet Record and Health Guarantee. 
The gallery of each dog playing in the forest and of them meeting their new family is a must-see on their website. They respond quickly when you've inquired to them, their approach to customer service is really great.
Black Oak French Bulldogs Details
---
From Smiling Bulldogs,
Hopefully, we helped you with ideas for finding the best French Bulldog breeders in Oregon. Don't hesitate to comment below on your visitation! We'd like to hear about your experience in Oregon.
For related French Bulldog articles, check out: