LilyBelle Farms French Bulldog breeder is in the bulldog business for more than a decade now serving Northern California. They are specialized in raising and handling French Bulldogs.
French Bulldogs are one of the most sought after dog brands not just in the U.S. but across the globe. Hence this rare breed is always in demand and this is where LilyBelle Farms French Bulldogs are the business leaders.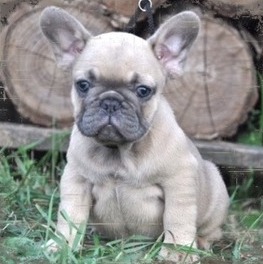 ---
LilyBelle Farms Review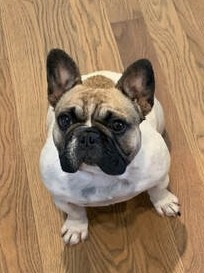 They are a French Bulldog-loving family and have produced dogs after a lot of research. They take complete care in caring, nurturing, and producing the breed of French Bulldogs of the highest quality.
They take care of dogs like a family and make sure that every newborn is healthy and find a loving owner soon. From newborn to a few weeks old they take complete care of the upbringing of the dogs and they guide you in how to take care of the dogs once you have decided to have one.
They make sure that their puppies learn to socialize and do their health check-up on daily basis to make sure that their immunity is at the peak before they go to their new owners. On their site, you will find information regarding the upcoming litters and you if have a specific demand all you need to do is contact them and in stipulated time you will have your pet.
At any point in time, they have French Bulldogs available in all the colors you need such as cream, fawn, blue/tan, black/tan, chocolate, red, and brindle among others. They raise their newborn with the utmost care and some sort of training is also given to them before they are handed over to their new owners.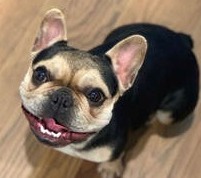 On their site, you will find the puppies that they have sold in past and also the images of how do they store them. If you have finally decided to own one all you need to do is contact them and their team will get in touch with you at the earliest.
All, you need to do is fill in a form available on their site and their team will get in touch with you at the earliest. Also, they have provided their numbers and you can talk to them personally about your requirements.
Even after you have bought them and have issues regarding your puppy's health or for that matter any other issue, you can still contact them. Their team is always available to help you out.
---
Why Choose LilyBelle Farms As Your French Bulldog Breeder?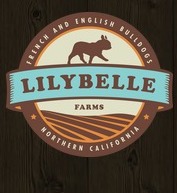 First and foremost this breed is rare. Hence, if you want to have a French Bulldog, you should always buy it from a leader and LilyBelle Farms French Bulldogs are arguably a leader in the business. They have a long list of satisfied clients from all across the globe who have done enough word of mouth publicity for them.
They also offer a puppy nanny delivery service through which they hand-carry your puppy to the nearest airport and hence you can have your beloved pet at your doorsteps at the earliest.
They provide a wide range of payment options from cash to:
Apple Pay
PayPal
Venmo
MasterCard
American Express
Discover Network
Visa
They are also quite active on social media and you can check their Facebook page or Instagram handles as they share the images quite often. They make sure that the puppies they sell are well-examined by the vet before they send it to the owners.
Along with puppy, they give a puppy starter kit that includes a puppy care instructions manual, puppy toys, a cozy blanket, and also provides a 1-year health guarantee. The price that they seek is lower than their peers. 
---
Lily Belle Farms Details
---
From Smiling Bulldogs,
Hopefully, you're able to find a French Bulldog from Lily Belle Farms! Let us know your experience below.
To find more French Bulldog puppies for sale in California from breeders, check out: